John Zimmerman of Compass talks Dream Street, Montrachet, and the state of the market amid the ongoing pandemic.
_____
The 2021 Fort Worth Magazine Dream Street, the sequel to last year's wildly successful inaugural Dream Street, will feature three stunning, luxury homes built, designed, and decorated by some of the region's best builders, architects, and designers.
Tim Windmiller of Windmiller Custom Homes; Rick Wegman, Karl Hahnfeld, John Giordano, and Rob Cocanower of HGC Residential Development; and John Webb of Heritage Homes will each construct homes that will showcase the latest trends in design and technology in the new Montrachet development in West Fort Worth. The homes will be open for touring this winter, and all proceeds will go to a Wish with Wings, the magazine's flagship charity that grants wishes to children with life-threatening conditions.
A home typically has three stages: design, build (which includes interior decoration), and sell. Ultimately, everything hinges on the sale, a pressure-packed job that lies in the hands of the Realtor. But how does one sell a home with such a niche clientele? And how has the past year affected the business? We posed these questions to local real estate broker, John Zimmerman of Compass, who is also the real estate agent for one of the three homes that comprises the Fort Worth Magazine Dream Street.
FW: Who would be your prospective buyer for your Dream Street home? And what do you do to target this person? 
John Zimmerman: A buyer who wants to enjoy the Montrachet lifestyle, wants to be close to all the city has to offer, while also being able to escape to the country every day. We have an extensive marketing plan tailored to Montrachet, from digital and print advertising to social media and events. Of course, the easiest way to persuade a prospective buyer is to take them out to Montrachet, drive them around, and let them experience the natural beauty. And they are usually all in.
FW: How would you describe the strength of the market this past year amid COVID-19?
JZ: When COVID-19 first hit, the real estate business — like every other industry — came to a standstill. But, amazingly, the market rebounded and even got better quickly. All the time people spent working from home, schooling their children, and quarantining made many realize they wanted more space or needed different amenities that were not a priority prior to COVID-19.
FW: How has COVID-19 changed your approach as a Realtor? 
JZ: Obviously, the health and well-being of our clients are very important to us. We have adjusted the way homes are shown to potential buyers and have incorporated CDC guidelines into our everyday business.
FW: With the vaccines and COVID-19 seemingly on the way out (knock on wood), what kind of impact will this have on the market? 
JZ: The market will continue to remain strong, and interest rates are predicted to stay low.
FW: With what appears to be an influx of people moving to larger density areas and city centers, what effect has this had on suburban areas? 
JZ: Our experience is that a lot of people who lived in more urban areas are looking for space now to spread out. Many people no longer have to report to a brick-and-mortar office, so they want their home to feel like a retreat.
FW: What makes West Fort Worth and, particularly, Montrachet, a desirable location for people and families? 
JZ: Space to spread out, miles of walking trails, security, tons of amenities, close to all the private schools and, of course, beautiful custom homes built by the best in the business.
FW: What areas in Greater Fort Worth do you suspect will be booming in the near future? What are the up-and-coming neighborhoods? 
JZ: I think Montrachet is at the top of the list simply because there is no other neighborhood like it. Walsh Ranch continues to grow, and the River District seems to be a legitimate up-and-comer.
---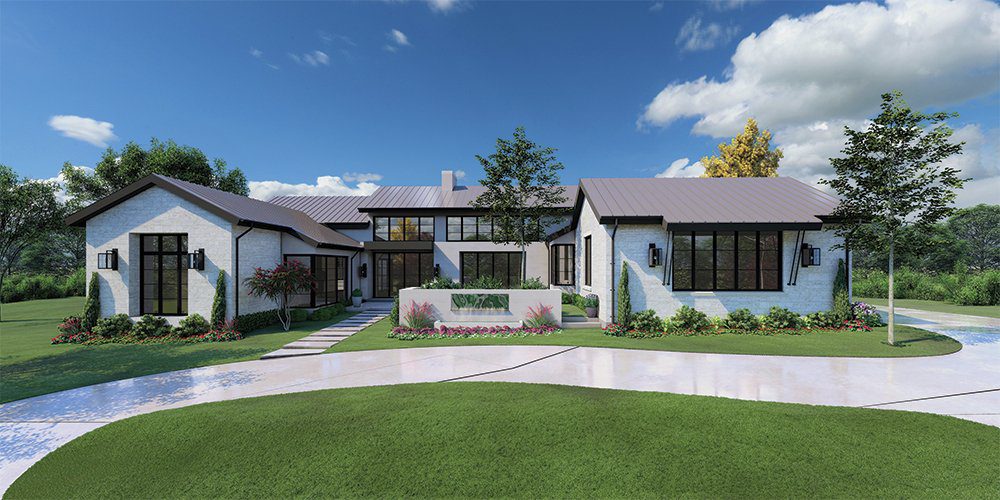 4624 Esprit
Style: Texas Regional Vernacular  |  Sq. ft. 5,914  |  Bed: 4  |  Bath: 5 1/2  |  Garage: 3-car
Builder: Heritage Homes
Realtor: Martha Williams, Williams Trew
Interior Designer: Susan Semmelmann Interiors
Countertop Materials (all): Levantina
Fireplaces Interior linear plus inserts: Overhead Door Company of Fort Worth
Flooring : Galvan Floors
Fireplace Tile: Cosentino
Garage Doors/Openers: Overhead Door Company of Fort Worth
Glass (showers-mirrors-other): Galactic Glass
Gutters: Loveless Gutters
Home Plans: Heritage Design Studio
Patio Screens: Victory Awning
Plumbing Labor & Supplies: Pro Serve Plumbing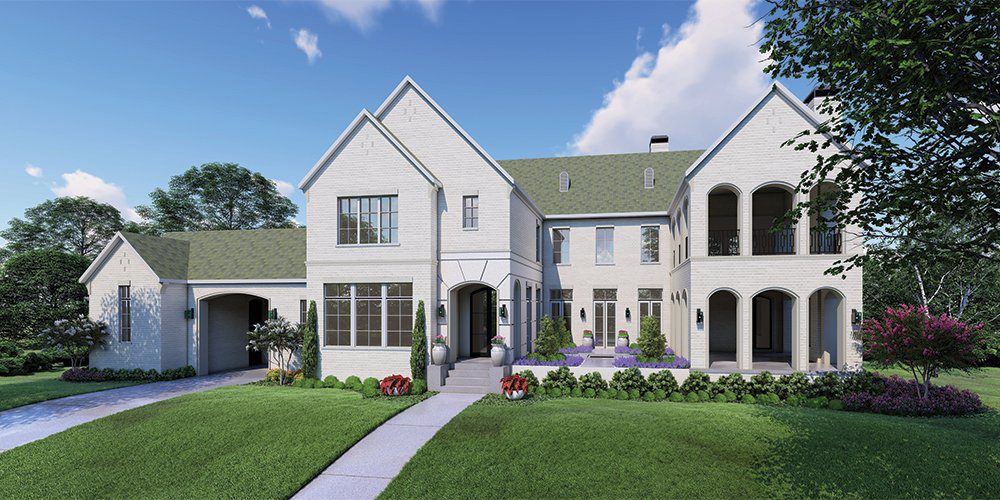 4616 Esprit
Style: Tudor  |  Sq. ft.: 6,255  |  Bed: 5  |  Bath: 6  |  Garage: 3-car
Builder: HGC Residential Development
Realtor: Christie's International Real Estate | Ulterre
Appliances: Expressions Home Gallery
Doors Front: Durango Doors
Flooring: Vintage Floors
Flooring TILE (material all spaces): Interceramic USA
Gutters: Loveless Gutters
Home Plans: Karl Hahnfeld Design Group
Plumbing Fixtures: Expressions Home Gallery
Pool: J Caldwell Custom Pools
Stone and Brick Supplies: Metro Brick and Stone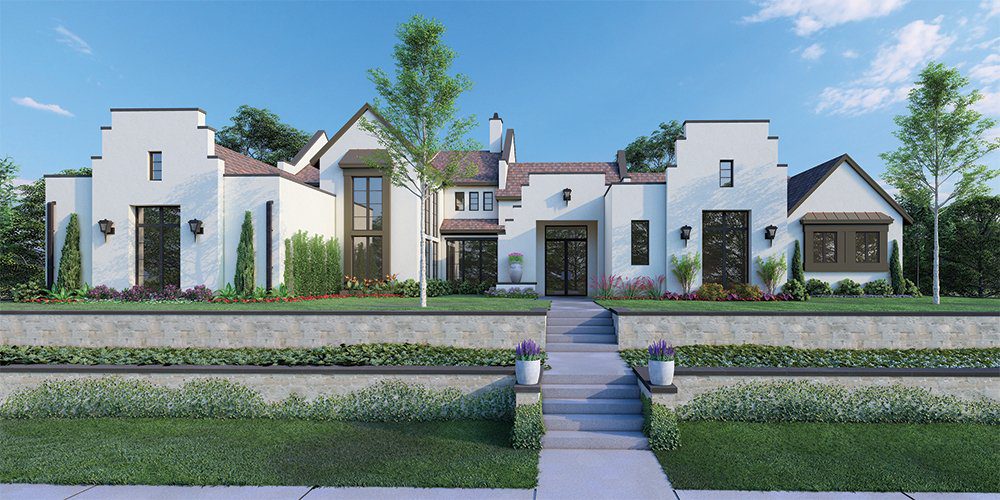 4632 Esprit
Style: Cape Dutch  |  Sq. ft.: 5,456  |  Bed: 4  |  Bath: 5  |  Garage: 3-car
Builder: Windmiller Custom Homes
Realtor: John Zimmerman, Compass
Interior Designer: Amira Windmiller Interiors
Concrete: GHC Concrete Services
Countertop Fabrication: American Marble & Granite
Countertop Materials (all): Levantina
Fireplaces Interior linear plus inserts: Overhead Door Company of Fort Worth
Garage Doors/Openers: Open Up Garage Doors
Gutters: Loveless Gutters
Home Plans: Montebello Architecture & Design
Low Voltage/AV/Security: Comware AV
Plumbing Labor & Supplies: Pro Serve Plumbing
Roofing/Flashing: Texas Tile Roofing
Windows and Doors: Builders FirstSource