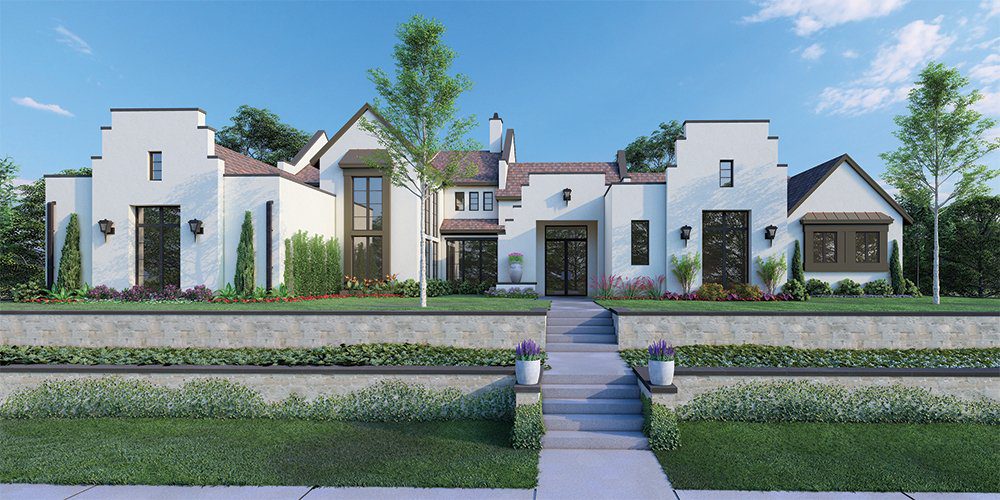 Vintage Floors has been one of the premier vendors that's partnered with Fort Worth Magazine on its annual Dream Home and Dream Street projects since its inception. Here's its story.
_____
The 2021 Fort Worth Magazine Dream Street is well underway in the new Montrachet development in West Fort Worth. Scheduled to begin touring in January 2021, the project includes three luxury homes built by a trio of excellent local builders, including Heritage Homes, Windmiller Custom Homes, and HGC Development. Proceeds from the tour will go to a Wish with Wings, which grants wishes to children with life-threatening conditions.
Each home has an all-star lineup of local vendors who contribute everything from cabinetry to outdoor furniture and lighting. One vendor that has participated in the concept since its inception in 2000 is Bryan Page of Vintage Floors. Page has been in the flooring business since 1989, and while he started out participating in Dream Homes with a different company, Page founded Vintage Floors in 2011.
We had a brief chat with Page about his passion for flooring, modern trends, and why he keeps coming back.
FW: Do you have some sort of passion for flooring?
Brian Page: Yeah, I was working at Sagamore Hill Baptist Church when I got my first job in the floor business, and it just kind of made sense. I was wandering around trying to figure out what to do with my life, and I started in wood flooring — I'm an old wood-floor guy. We're members of the National Wood Flooring Association and have been since day one. I just enjoyed it. It made sense. It is the only career choice for me.
FW: You've been involved in Dream Home and Dream Street since its conception in 2000. How did you initially get involved in Dream Home, and what keeps you coming back?
BP: I was actually with another company at the time, and we were asked to do the wood floors. One of my builders was building the first Dream Home Aledo. Can't remember the little cul-de-sac neighborhood, but I can drive right to the house. Anyway, that was the first one we did over 20 years ago, and we've been doing them ever since.
And we do enjoy the job. It's a lot of fun, and it's basically advertising for us every year.
FW: What are some modern flooring trends that you see going on right now?
BP: It's always color. Nowadays, the lighter colors and more natural colors, and the grays and blondes are in. And trends will come and go. Darker floors never go out of style; antique browns, things like that. But, the Trinity colors, grays and whites and naturals, they come and go. And, right now we're in one of those phases.
FW: What kind of recommendations would you give somebody who's looking for flooring as far as the product is concerned, and what should people look for as far as installation and subcontractors such as yourselves are concerned? 
BP: See if they pay their bills and take care of their people. Pick products that you like that aren't trendy. Pick something that will ensure you're going to like it for the long haul. Ask other people's opinions. Hire a designer — there are a lot of really good ones. That kind of stuff. There's nothing magic about it; you just have to like what you're about to spend a lot of money on. We are a luxury item most of the time. I know that. I like for people to take time making their selection.
FW: What is it that you think kind of makes your business stand out compared to the other flooring companies?
BP: Service, absolute service. Our customers become our friends. We firmly believe that if we take care of our clientele, they will take care of us. And so far, my business model has worked. I have a very loyal clientele. I make mistakes. I get chewed out occasionally. I'm human. But I put on blue jeans and a polo shirt with a Vintage Floors logo on it, and I go hang out with my friends all day. We're all pretty much Fort Worth people, so we love our city and try to do a good job and take care of our customers.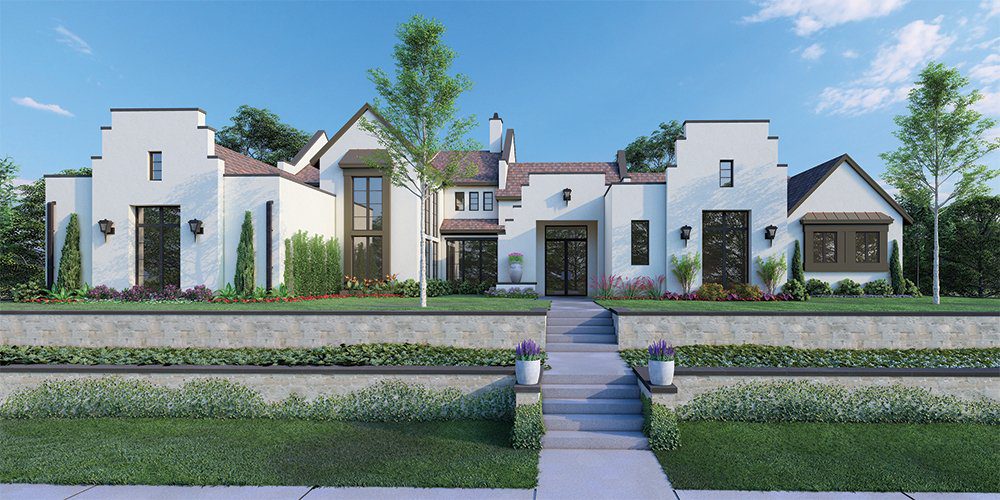 Builder: Windmiller Custom Homes
Realtor: John Zimmerman, Compass
Interior Designer: Amira Windmiller Interiors
Appliances: Factory Builder Stores
Artificial Grass: WinterGreen Synthetic Grass
Cabinets Kitchen: The Kitchen Source
Concrete: GHC Concrete Services
Countertop Fabrication: American Marble & Granite
Countertop Materials (all): Levantina
Doors Front and Study: Aaron Iron Works
Fireplaces Interior linear plus inserts:
Overhead Door Company of Fort Worth
Flooring (wood and carpet material):
Skyline Floorscapes
Garage Doors/Openers: Open Up Garage Doors
Gutters: Loveless Gutters
Home Plans: Montebello Architecture & Design
Interior and Exterior Trim and Door Labor & Materials (includes stair treads/risers): Builders FirstSource
Interior Doors: Builders FirstSource
Low Voltage/AV/Security: Comware AV
Lumber and Trusses: Builders FirstSource
Outdoor Fire Pit: Best Block
Plumbing Labor and Supplies: Pro Serve Plumbing
Roofing/Flashing: Texas Tile Roofing
Windows and Doors: Builders FirstSource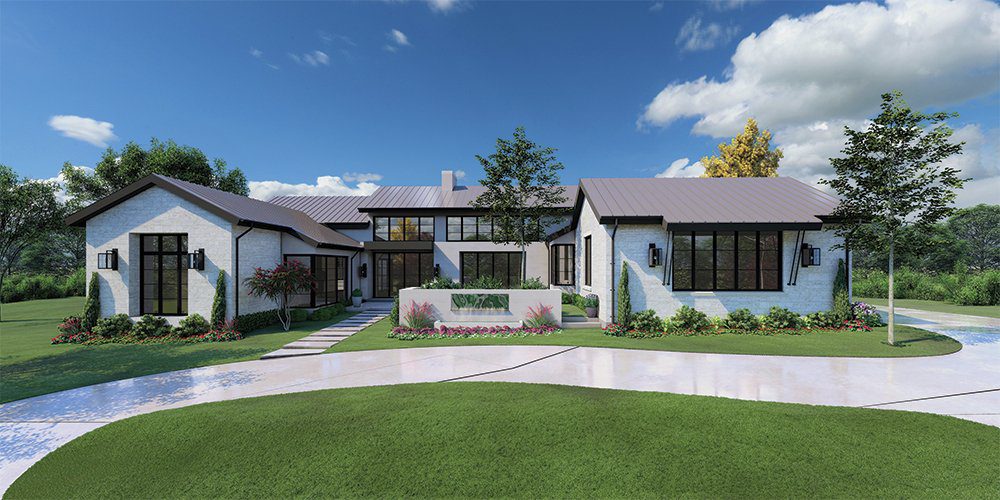 Builder: Heritage Homes
Realtor: Martha Williams, Williams Trew
Interior Designer: Susan Semmelmann Interiors
Appliances: The Jarrell Company
Cabinets Kitchen: The Kitchen Source
Countertop Materials (all): Levantina
Drywall and Texture: Alliance Drywall
Electrician: C&B Electric
Fireplace Tile: Cosentino
Flooring (tile, wood and carpet labor): Galvan Floors
Garage Doors/Openers: Overhead Door Company of Fort Worth
Glass (showers-mirrors-other): Galactic Glass
Gutters: Loveless Gutters
Hardware/Cabinet Hardware: Rick's Hardware
Home Plans: Heritage Design Studio
Low Voltage/AV/Security: Multimedia Solutions Inc
Patio Screens: Blinds Brothers
Plumbing Fixtures: Facets
Plumbing Labor and Supplies: Pro Serve Plumbing
Stone and Brick Supplies: Metro Brick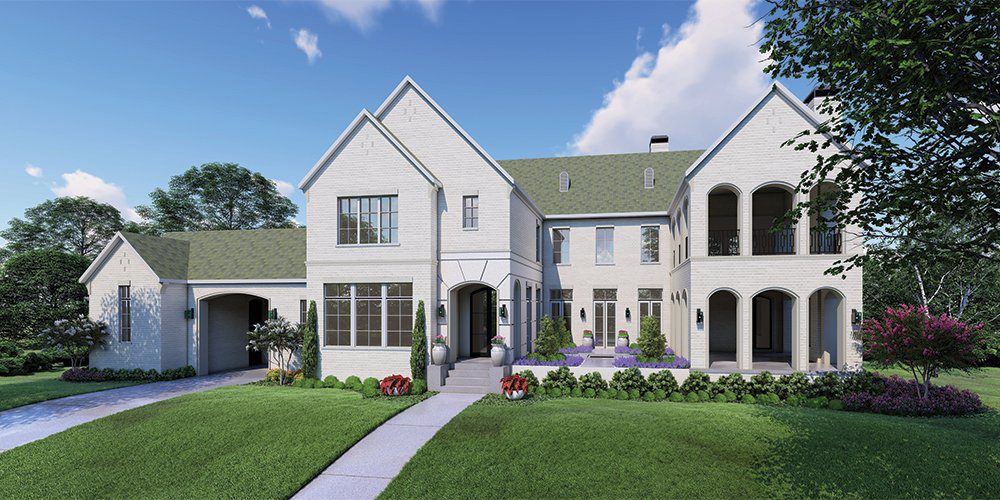 Builder: HGC Residential Development
Realtor: Christie's International Real Estate | Ulterre
Interior Designer: Tori Rubinson Interiors
Appliances: Expressions Home Gallery
Cabinets Kitchen: The Kitchen Source
Doors Exterior: Omniview Window and Door
Electrician: Mackey Electric
Flooring (tile, wood and carpet labor, wood
and carpet material): Vintage Floors
Flooring Tile (material all spaces):
Interceramic USA
Gutters: Loveless Gutters
Home Plans: Karl Hahnfeld Design Group
Plumbing Fixtures: Expressions Home Gallery
Pool: J Caldwell Custom Pools
Roofing/Flashing: WeatherShield Roofing
Stone and Brick Supplies: Metro Brick and Stone