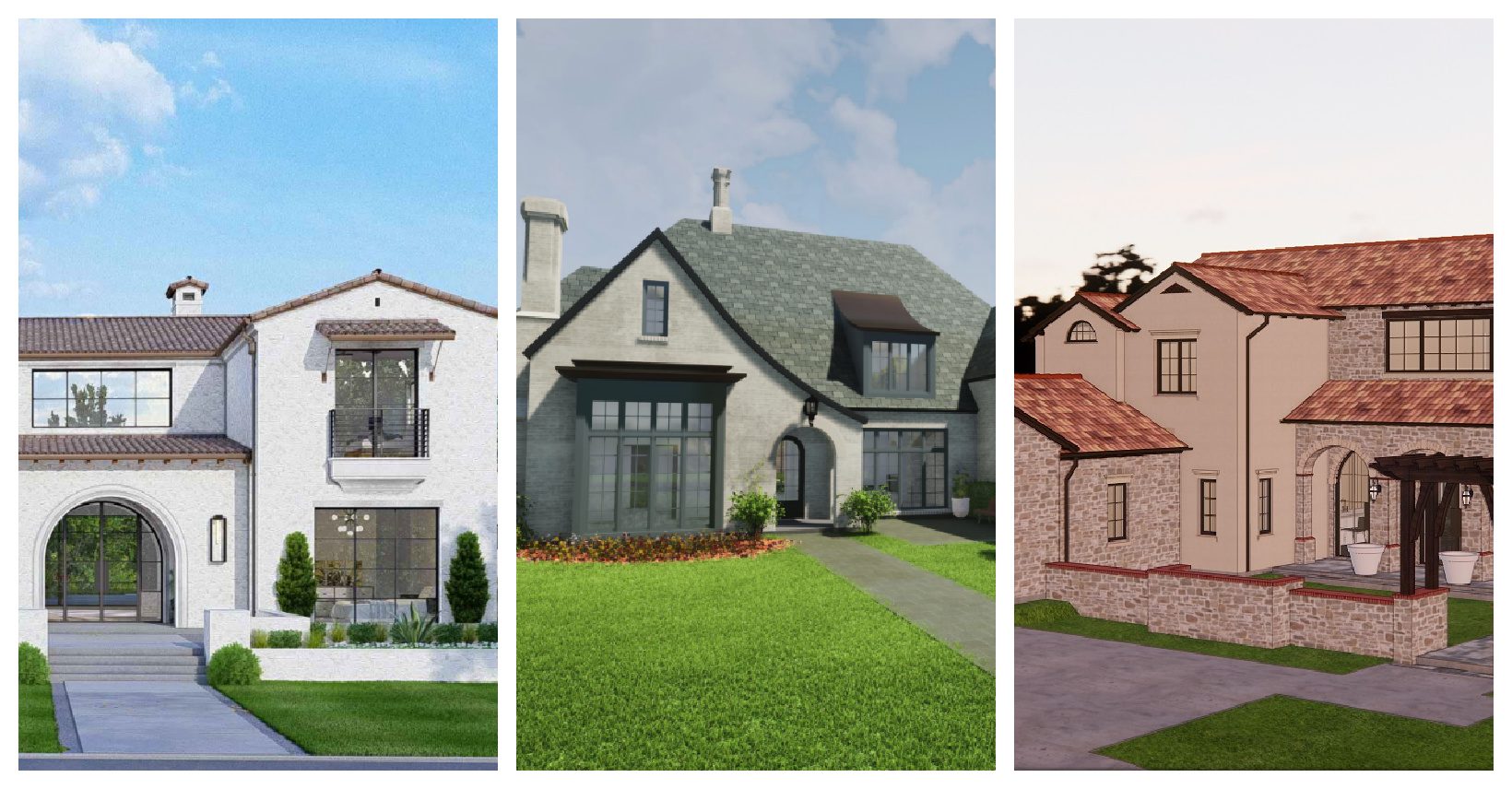 Much like every film needs a director, every home needs a builder. Someone must be at the helm of a project so massive, directing traffic and ensuring the beams are raised, the small details don't go unnoticed. It's their baby; the buck stops with them.
The third iteration of the Fort Worth Magazine Dream Street, like years past, brings together three of the area's top builders to construct three separate state-of-the-art, multimillion-dollar homes. The homes will also showcase three distinct, eye-catching styles: Mediterranean, English Arts and Crafts, and Tuscany. The builders will work with an all-star team of different subcontractors (flooring, landscape, roofing, kitchen, lighting, etc.) to ultimately build homes to inspire future projects.
The three homes, already under construction, will open for touring in October 2023 in the new Oak Alley development in Colleyville. Proceeds from touring will go to a Wish with Wings, a local nonprofit that grants wishes to children with life-threatening conditions.
This year's Dream Street, like last year's (and the year before) has a familiar face: John Webb of Heritage Custom Homes. Webb returns for the fourth time to take part in a Fort Worth Magazine home project — he first jumped onto the scene with the magazine's 2019 Showcase Home. Of course, Webb's been in business far longer than the magazine's dream projects. With over 30 years of building experience, Webb formed Heritage Homes in 2014 and mostly concentrates on the Southlake and Colleyville areas.
So, why does he keep returning?
"It's a huge amount of exposure, and I enjoy doing it," Webb says. "I'm able to show off what we can do and what we're capable of doing as far as the creativity. It's nice to show off what all the talented team members are able to accomplish."
This will mark the first Dream project for the other two builders: Brian Michael Demma of Brian Michael Distinctive Homes and Nick Smith of Kensington Custom Homes.
While Demma's resume is chock-full of work in information technology, he always found time to dive into his passion: purchasing, managing, and remodeling homes. While this work was initially constricted to the weekends, Demma eventually managed to morph this hobby into a full-time position.
Smith's story begins in London, where he lived in a 400-year-old Tudor home and first cut his teeth in property development. While he initially worked on commercial projects, Smith eventually moved to Dallas, where he switched to residential development and founded Kensington Homes, a boutique builder that enjoys a large presence in the Southlake, Westlake, Colleyville, Keller, and Grapevine areas.
These three master builders with over 70 years of industry experience between them will combine to create a trifecta of jaw-dropping homes. We hope you're as excited as we are.