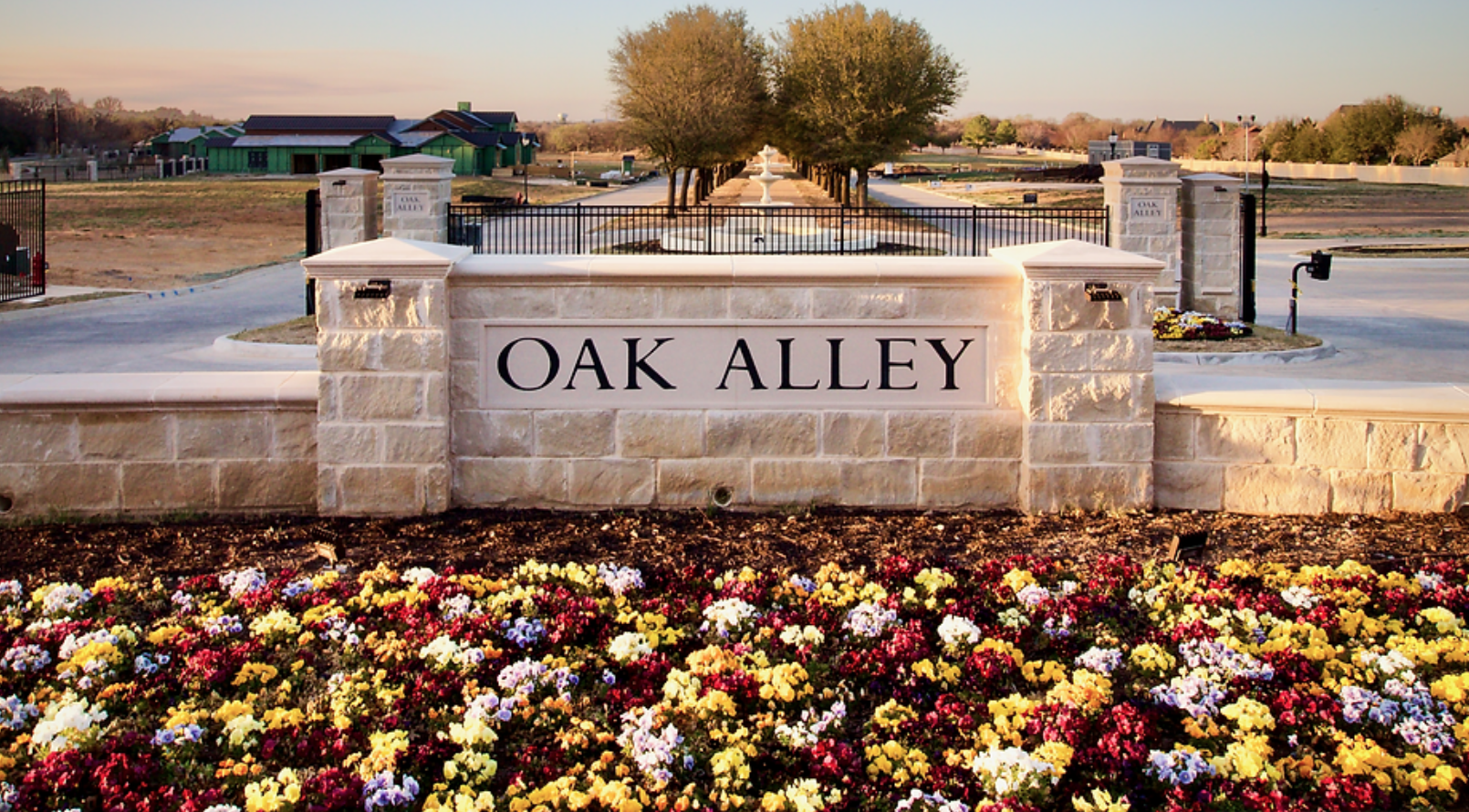 As it's a slight trek for Fort Worthians who sway toward the idle side of things and big attractions like a Six Flags or AT&T Stadium decided to call Arlington home, Colleyville probably doesn't get many weekend visitors from Cowtown. Outside of a few parks and corner drugstores, Colleyville is, for the most part, a mid-city that is entirely residential. It's a neighborhood, but also an incredibly nice neighborhood. Of the cities that lie between Fort Worth and Dallas, Colleyville has the second highest individual median income at $70,011 (trailing Southlake). For those who prefer a quieter yet upscale existence, few places check as many boxes as Colleyville.
Lying in the heart of this mid-city is Oak Alley, an exclusive luxury community, which is where this year's Fort Worth Magazine Dream Street — three of the region's top builders erecting three state-of-the-art homes — will take place. The homes will showcase three distinct, eye-catching styles: Mediterranean, English Arts and Crafts, and Tuscany. The builders — John Webb of Heritage Homes, Nick Smith of Kensington Custom Homes, and Brian Demma of Brian Michael Distinctive Homes — will work with an all-star team of different subcontractors (flooring, landscape, roofing, kitchen, lighting, etc.) to ultimately build homes that inspire future projects.
The three homes are already under construction and will open for touring in October 2023. Proceeds from touring will go to a Wish with Wings, a local nonprofit that grants wishes to children with life-threatening conditions.
Oak Alley, a shotgun-style neighborhood with a single parkway that butts up against the picturesque Timarron Country Club, rests on the north side of Colleyville, just a short drive from Southlake Town Square. The community is free from the hustle, bustle, and noise of interstate traffic and the everyday stresses of big-city life. Oak Alley defines itself as a new upscale community that offers luxury living. The neighborhood offers 34 home sites, each on acreage lots, and design guidelines and architecture styles that were thoughtfully planned by award-winning architecture firm Heritage Design Studio. This will ensure that Oak Alley will endure home trends and retain its beauty for generations.
The community's developer, Burk Collins & Co., has been in the business for 47 years and has more than 9 million square feet and $1 billion of commercial real estate development on its impressive resume. All of which includes but isn't limited to retail, industrial, office space, and subdivisions.
Three impressive luxury homes in one impressive luxury community. We look forward to seeing everyone in Colleyville come October.