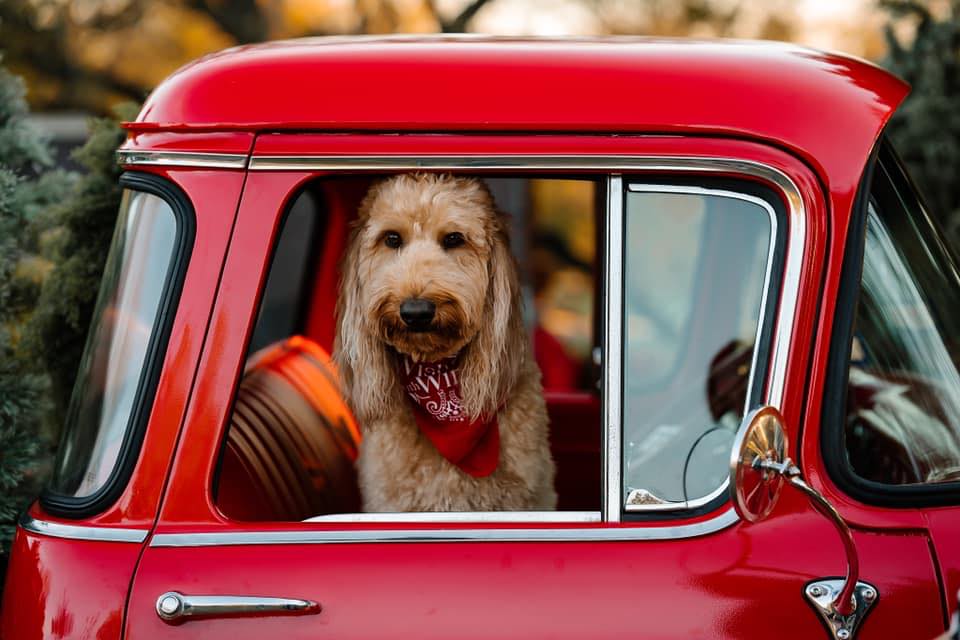 The Fort Worth-based nonprofit a Wish with Wings, the beneficiary of Fort Worth Magazine's Dream Street touring, is always grateful for a donation. These types of contributions can come in many forms such as money, volunteer hours, or in this case — a puppy.
The first two donations mentioned make sense for an organization that specializes in granting the wishes of young people with life-threatening medical conditions. The third, which came in the form of an 8-weeks-old goldendoodle named Willie several years ago, turned out to be a wish come true not just for the organization, but for its CEO Judy Youngs.
Youngs, who is Willie's caretaker, says the idea of bringing a dog into the local nonprofit was inspired by the success of Cook Children's Sit … Stay … PLAY canine therapy program.
To get the ball rolling on this idea, Youngs says she contacted a local breeder (Snickers Doodles), who had a puppy that was supposed to go to Texas A&M. Instead, the puppy was rerouted to a Wish with Wings after the breeder found out about the kind work the organization does to help children's wishes come true.
Since then, Willie the Wish Dog, which is his official name, has become a part of Youngs' family and a recognizable mascot for a Wish with Wings.
"He was gifted to us as more of a comfort dog," Youngs says. "He's really not a service dog or a therapy dog; he's really just a comfort dog.
Just a little over four years into his stint as a comfort animal, Willie has proven to be a perfect fit for the nonprofit. Youngs verified that she frequently finds random children on the floor of the Wish offices hugging Willie when they swing by to visit post-treatment. He's so popular in fact that Youngs says he has his own fan club which also includes some furry friends.
"He so intuitive when it comes to how he interacts with a child," she says. "If a child comes in with mobility issues …he will be the most gentle, caring, loving dog. He won't jump on them; instead, he just places his head on their lap and allows them to pet him."
Beyond the comforting Willie helps convey to children battling illness, he's also been an emotional pillar for Youngs, whose husband passed away less than a year ago.
"Willie has been right by my side every step of the way," she says solemnly. "He has helped me grieve; he's helped me celebrate … all while grieving himself. He has made an amazing difference to me personally as I've gone through this process after 43 years of marriage. He just gets it."
Touring for the 2023 Fort Worth Magazine Dream Street in Colleyville's Oak Alley neighborhood will take place this October. The annual Dream Street project recruits the area's top builders, interior designers, and subcontractors to build three multimillion-dollar luxury homes. Proceeds from touring will benefit a Wish with Wings.
Learn more about a Wish with Wings at awww.org and follow Willie on social media at facebook.com/WillietheWishDog.