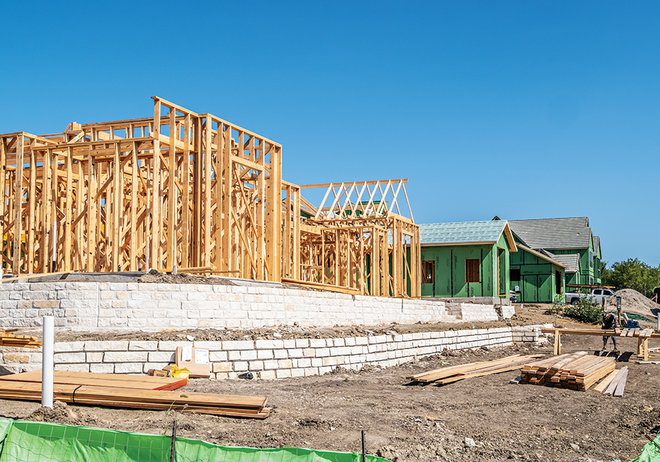 Vertical movement is happening on three luxury homes that will comprise Dream Street 2021 in the new Montrachet development.
_____
Three luxury homes built side by side in the new Montrachet development in west Fort Worth will comprise this year's Fort Worth Magazine Dream Street, the company's second. Montrachet, a sister property to the adjacent Montserrat, is a mammoth-sized 255-acre development with 169 home sites. If you do the math, that's an average home site of over 1 acre.
"The property lends itself to lots of outdoor hiking and biking space," Donnie Siratt, one of the developers, says. "It's really spread out; it's not dense. It's got some big lots and some smaller lots also."
The three homes, which are currently being constructed by some of the area's best builders, will open for touring in March 2022, with touring proceeds going toward a Wish with Wings, a charity that grants wishes to children with life-threatening conditions.
This year includes two builders returning from previous Dream Home and Dream Street projects. Rick Wegman, John Giordano, Karl Hahnfeld, and Rob Cocanower of HGC Residential Development team up to construct their first Dream project since 2014. The quartet of businessmen, real estate agents, architects, and homebuilders have built their company from the ground up since first doing a garage remodel 20 years ago.
Their home, which will be at 4616 Esprit, will be a two-story (the only two-story of the three homes), five-bedroom, six-bath, Tudor-style home designed by Hahnfeld. The home will feature a bevy of outdoor living spaces, including a front porch on the ground floor and a balcony on the second.
John Webb of Heritage Homes returns for his third-straight Dream project, first having constructed the magazine's 2019 Showcase Home. Webb was also part of last year's inaugural Dream Street at Southlake's Oxford Place. Webb had nearly 20 years in the building business before forming his own company in 2014. While mostly focused on the Southlake and Colleyville areas, he has since branched out into the Southwest Fort Worth market.
The home at 4624 Esprit will be in a Texas Regional Vernacular design, a modern take on Texas Hill Country. The four-bedroom, 5 1/2-bath, one-story home will feature large windows, a metal roof, and a semi-enclosed front yard with a half wall that creates an outside terrace.
The new builder on the block, this will mark Tim Windmiller's, of Windmiller Custom Homes, first Dream project. Initially going to school to study medicine, Windmiller was turned on to the home industry through his cousin, Andrew Hall, who worked in home sales. After the pair sold 123 homes in one year, Windmiller found his niche. After a stint at Clarity homes, Windmiller started his own custom homebuilding company in 2008.
The architecture of Windmiller's home, at 4632 Esprit, will undoubtedly stand out. The Cape Dutch style, as architect Michael Costantino calls it, was initially popularized in South Africa and includes ornate details and curving features. The home will feature four bedrooms and five baths.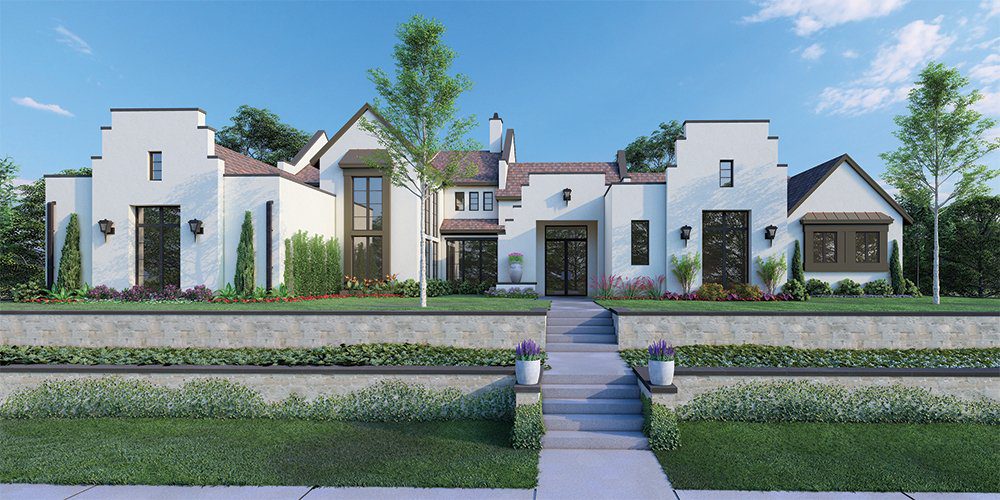 Builder: Windmiller Custom Homes
Realtor: John Zimmerman, Compass
Interior Designer: Amira Windmiller Interiors
Appliances: Factory Builder Stores
Artificial Grass: WinterGreen Synthetic Grass
Cabinets Kitchen: The Kitchen Source
Concrete: GHC Concrete Services
Countertop Fabrication: American Marble & Granite
Countertop Materials (all): Levantina
Doors Front and Study: Aaron Iron Works
Fireplaces Interior linear plus inserts: Overhead Door Company of Fort Worth
Flooring (wood and carpet material): Skyline Floorscapes
Garage Doors/Openers: Open Up Garage Doors
Gutters: Loveless Gutters
Home Plans: Montebello Architecture & Design
Interior and Exterior Trim and Door Labor and Materials (includes stair treads/risers): Builders FirstSource
Interior Doors: Builders FirstSource
Low Voltage/AV/Security: Comware AV
Lumber and Trusses: Builders FirstSource
Outdoor Fire Pit: Best Block
Plumbing Labor and Supplies: Pro Serve Plumbing
Roofing/Flashing: Texas Tile Roofing
Safe Room: Ground Zero Storm Shelters
Windows and Doors: Builders FirstSource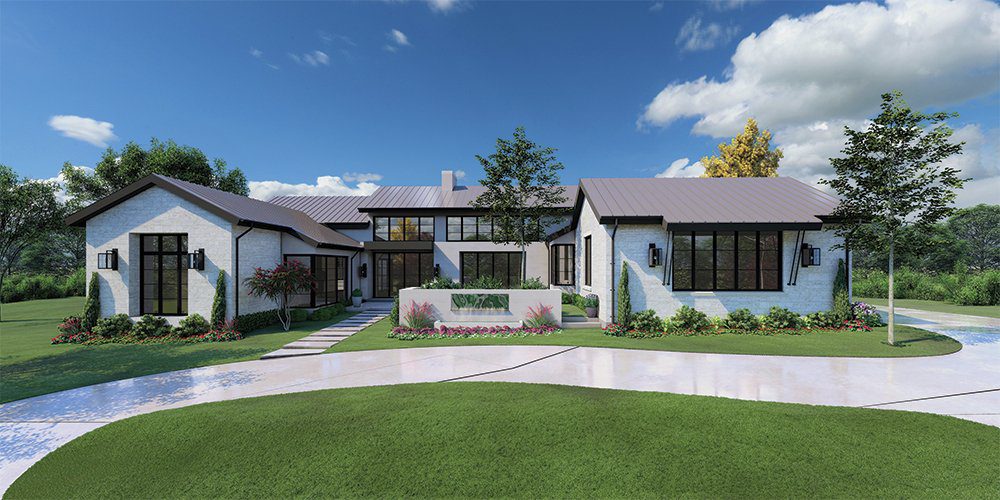 Builder: Heritage Homes
Realtor: Martha Williams, Williams Trew
Interior Designer: Susan Semmelmann Interiors
Appliances: The Jarrell Company
Cabinets Kitchen: The Kitchen Source
Cabinets Master Closet and Other: Metroplex Cabinets
Countertop Fabrication: Stone Systems
Countertop Materials (all): Levantina
Drywall and Texture: Alliance Drywall
Electrician: C&B Electric
Fireplace Tile: Cosentino
Flooring (tile, wood and carpet labor): Galvan Floors
Flooring (wood material): Riva Floors
Garage Doors/Openers: Overhead Door Company of Fort Worth
Glass (showers-mirrors-other): Galactic Glass
Gutters: Loveless Gutters
Hardware/Cabinet Hardware: Rick's Hardware
Home Plans: Heritage Design Studio
HVAC (materials and labor): Indoor Climate Experts HVAC
Lighting fixtures (incl. landscaping): Passion Lighting
Low Voltage/AV/Security: Multimedia Solutions Inc
Patio Furniture: Yard Art Patio & Fireplace
Plumbing Fixtures: Facets
Plumbing Labor and Supplies: Pro Serve Plumbing
Pool: Leschber Designs
Stone and Brick Supplies: Metro Brick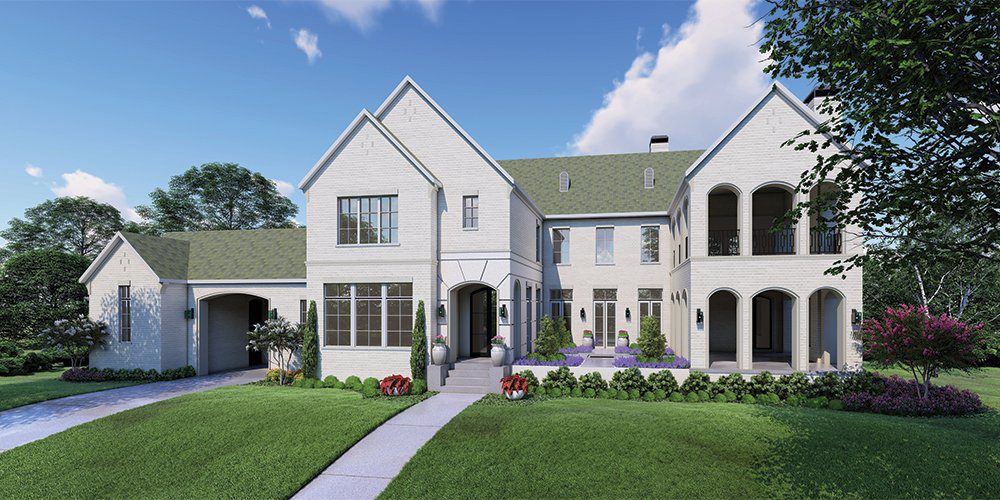 Builder: HGC Residential Development
Realtor: Christie's International Real Estate | Ulterre
Interior Designer: Tori Rubinson Interiors
Appliances: Expressions Home Gallery
Cabinets Kitchen: The Kitchen Source
Doors Exterior: Omniview Window and Door
Electrician: Mackey Electric
Flooring (tile, wood and carpet labor, wood and carpet material): Vintage Floors
Flooring Tile (material all spaces): Interceramic USA
Gutters: Loveless Gutters
Home Plans: Karl Hahnfeld Design Group
Low Voltage/AV/Security: H Customs Audio Visual
Plumbing Fixtures: Expressions Home Gallery
Pool: J Caldwell Custom Pools
Roofing/Flashing: WeatherShield Roofing
Stone and Brick Supplies: Metro Brick and Stone