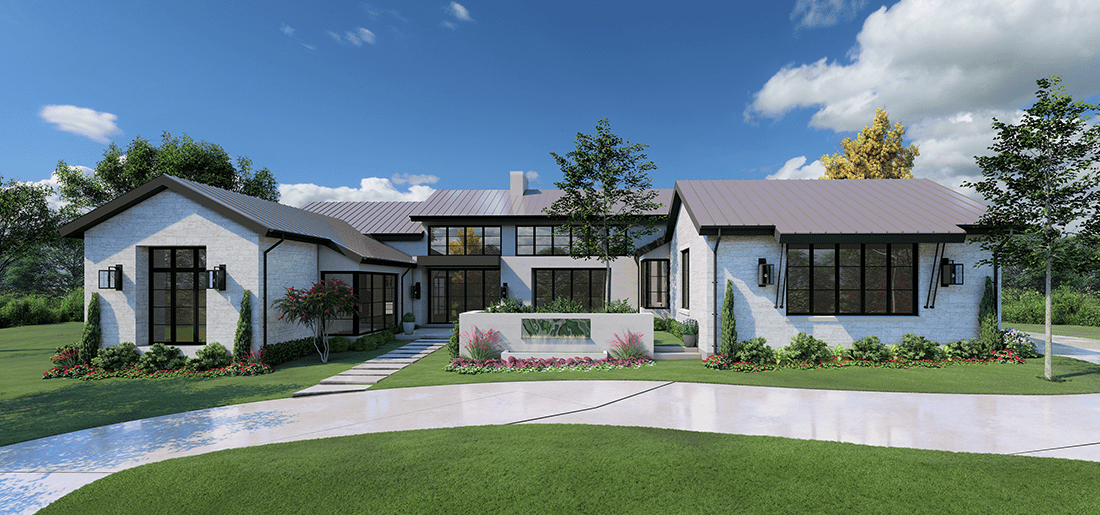 One of the biggest reasons to tour the Fort Worth Magazine Dream Street — three luxury homes built in the new Montrachet development in West Fort Worth — this coming March is to see the work of these three talented interior designers. While their backgrounds are diverse and each designer brings specific strengths to the table, they all agree on one thing: no more cool grays.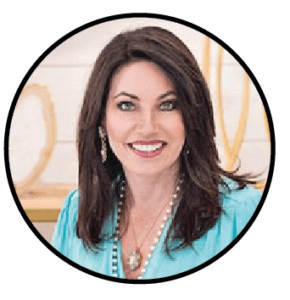 Susan Semmelmann
Susan Semmelmann Interiors
Home: 4624 Esprit
Builder: Heritage Homes
---
Susan Semmelmann likes to say she married into the world of interior design. Getting her introduction to the industry through her mother-in-law — who was also an interior designer — Semmelmann hit the ground running, doing new home builds with her husband for 12 years. She's now been in the business for a quarter of a century and is a veteran of Fort Worth Magazine's dream projects — she's done three previous projects with the magazine.
One of her main motivators for continuing to partner with the magazine is the charity aspect of the Dream Street project. "Nothing is a greater blessing than to take our God-given talents and use our resources to participate in something that can benefit a great charity like a Wish with Wings," Semmelmann says.
FW: Can you explain your process to us?
Semmelmann: I wouldn't say my process differs too much from others. But I will say that each opportunity that we have to design, whether it be a showcase home or a client, we invest ourselves into that room, down to the detail. It's as if we were looking at the finished result before we began. I want to see textures. I want to see contrast. I want to see warmth. But I also want to see clean lines, and nothing is repeated. We're also able to offer the most recent products on the market because we carry the lines. So, I'm not restricted there in any way. And if I see something new, I'm like, "Okay, I'm already on the next year's Dream Home, just so you know."
FW: What can we expect from your home on the Dream Street?
Semmelmann: Well, we have titled this Contemporary Cowtown. What we wanted to do was bring that tradition of Fort Worth with animals and cattle and horses, along with the texturing of nature, and we wanted to mix it with contemporary lines. It is a modern Hill Country home, so it's really got a great vibe to it. It's very warm in the colors. We didn't do any grays this year. So, everything is warm with creams and smoky blues and some cognac colors that are really fun. We've got everything from bull heads to giraffe prints. It sounds a little crazy, I'm sure. I don't know if you want to write that, but I will tell you it's tastefully done.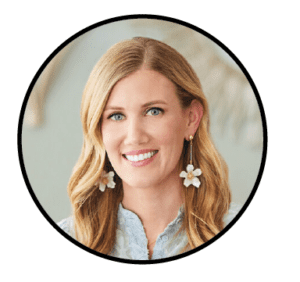 Tori Rubinson
Tori Rubinson Interiors
Home: 4616 Esprit
Builder: HGC Development
---
Tori Rubinson grew up in a DIY household.
"My mom and dad were very into home and their home, and they never hired out anything," Rubinson says. So, my dad built on our addition with his own two hands. And my parents were Sheetrocking and wallpapering and painting and doing trim work."
The family would also frequent weekend showcase homes and Parades of Homes, so, while she wouldn't call anyone in her family an interior designer, she was exposed to the world of interior design at a young age, and the career felt like a natural fit.
Rubinson sees the Dream Street project as not just a way to showcase her own design work, but also as a way to promote Fort Worth as a serious design city.
"I think that Fort Worth is in a really interesting spot," Rubinson says. "I think we're starting to get a little more recognition than in years past, and there are a lot of great designers in Fort Worth. So [Dream Street] is an opportunity to showcase the talent that we have in this city."
FW: What are some trends you're seeing in design?
Rubinson: Good question. I mean, wallpaper has been really fun for us to incorporate into our designs. And we use a lot more color than I think, in the past decade or so, people have been comfortable doing. So, I think people are starting to see how it's okay to use color in your designs and to not be afraid and just do all gray or all white.
I think people are really starting to branch out, and that really allows people to have a home that speaks more true to them — more personality, more layered aesthetic. I think that it's not to say that minimalism is not still out there, but our aesthetic is a little bit more layered.
FW: What can we expect from your home on Dream Street?
Rubinson: I think people will be surprised to see us take such a modern turn. I think in Fort Worth, there's a lot of interest in more modern aesthetic, but it's still very warm and welcoming. So, it's kind of showing how you can have a really clean, modern, fun aesthetic, but it can still be very inviting, very livable. You can incorporate a lot of pattern and color and keep it appealing, I think, to a lot of people.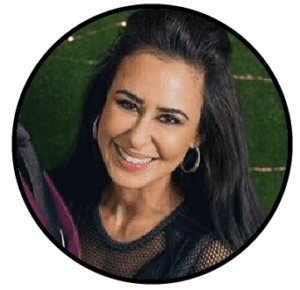 Amira Windmiller
Amira Windmiller Interiors
Home: 4632 Esprit
Builder: Windmiller Custom Homes
---
Some people are just good at what they do — call it a natural gift. Some artists are able to pick up a brush, canvas, and palette and create a masterpiece with little knowledge of color theory or perspective. For Amira Windmiller, it was kind of the same with interior design. The wife of homebuilder Tim Windmiller, she got her start when the company's interior designer unexpectedly retired, and she filled the gap. To Windmiller's surprise, she had a natural knack for the art and has been doing it ever since.
"You know how you're just thrown into something, and you're like, 'This is going to be a beating,'" Windmiller says. "But then you're pleasantly surprised that you actually have a hidden talent you didn't know about."
Windmiller credits growing up in Jordan and spending her summers in the UK for helping to develop her sense of style. "I have traveled a lot and feel that has helped me understand design with an international mindset," Windmiller says.
FW: What can we expect from your home on Dream Street?
Windmiller: I'm definitely doing some things that I don't think are the norm. We've got some gorgeous quartzite slabs that are going into the master bathroom that are from a retired quarry. It's like pieces of art. I've got a product that not a lot of people in DFW use on the fireplace in the main living room. It's a really thin bookmatch Laminam. So, it's like a porcelain, huge slabs, but they're very thin, and I've got our tile guy trained on how to use that. I'm using a lot of wallpaper. Yeah, so I think it's definitely going to be very different than what you've seen in the past, just because it's a lot more earthy.
FW: What are some trends you're seeing in design?
Windmiller: I really think that people are staying away from the cold gray. Steering away from that and trying to have more earth tones and having a house that's more comfortable and not feel too pretentious. I'm finding that, because we're doing a lot of the upper-end market right now, it's very important to people to feel that anyone can sit anywhere, and the kids can touch anything. The fabrics that are really friendly, pet friendly, things like that. And I think using every space of your house. We're finding that people are wanting maybe not as large a house as a status symbol. Things are increasing per square foot rather than larger.